About Tomohiro Takagi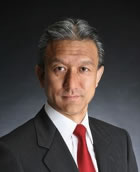 Professor, Web Science Laboratory, Department of Computer Science,
Meiji University
明治大学理工学部 情報科学科 Web Science Laboratory教授
Director, Meiji University Soft Computing Institute
明治大学ソフトコンピューティング研究所所長
Tomohiro Takagi is currently working on state-of-the-art web marketing
technology such as recommender system, behavioral targeting, social
marketing and viral marketing with major companies, on the fundamental
researches of computational linguistics, machine learning, text mining
and artificial brain.
He proposed the Takagi-Sugeno model, which is one of the most popular
methodologies for developing fuzzy systems, in his dissertation 1985.
He played a central role in establishing the focus of research when he
was involved in launching and running the Laboratory for International
Fuzzy Engineering Research (LIFE.)
Office Address:
Department of Computer Science, Meiji University
1-1-1 Higashimita, Tama-ku,
Kawasaki-shi, Kanagawa-ken 214-8571 Japan
Phone:
+81-44-934-7469 (Office)
E-mail:
takagics.meiji.ac.jp
Fuzzy Identification of Systems and Its Applications to Modeling and Control
TAKAGI-SUGENO MODEL ( TS Model )
TOMOHIRO TAKAGI and MICHIO SUGENO
IEEE TRANSACTIONS ON SYSTEMS, MAN, AND CYBERNETICS,
VOL. SMC-15, NO.1, JANUARY/FEBRUARY 1985
Abstract – A mathematical tool to build a fuzzy model of a system where fuzzy implications and reasoning are used is presented in this paper. The premise of an implication is the description of fuzzy subspace of inputs and its consequence is a linear input-output relation. The method of identification of a system using its input-output data is then shown. Two applications of the method to industrial processes are also discussed: a water cleaning process and a converter in a steel-making process.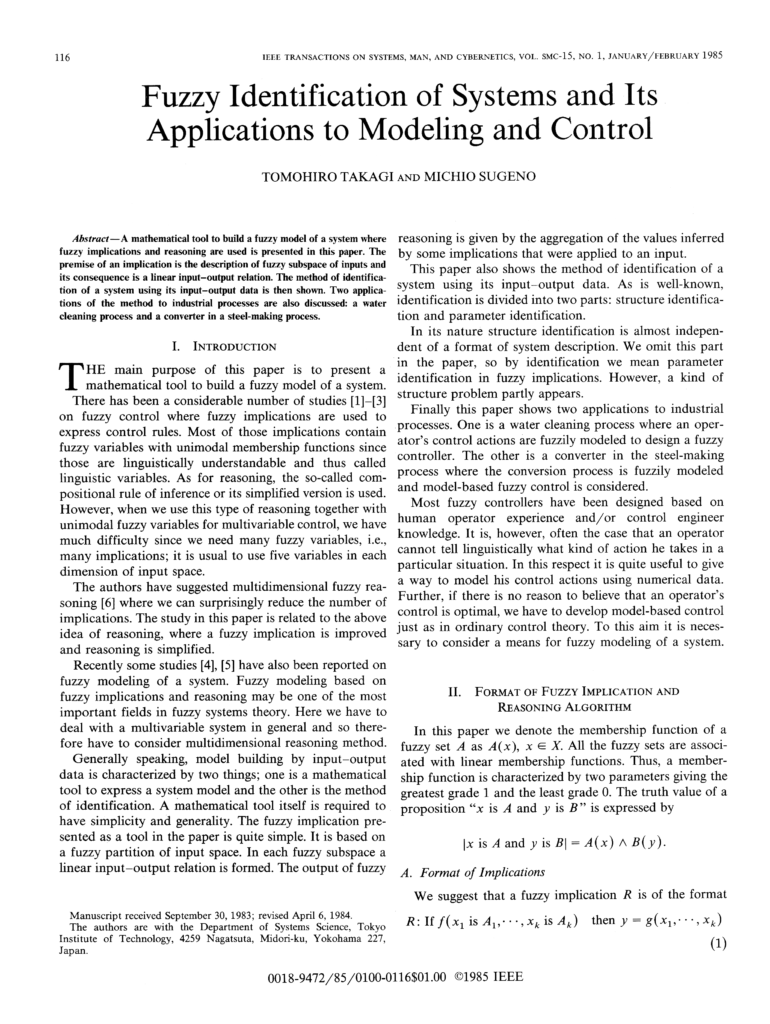 DOWNLOAD ( PDF File 11.5MB )